My family and I had spent February 14 at Canawa Spring which I had already blogged previously. Today, I wanna share our second destination which was the Quinale Beach Bar. The bar is located in the heart of Anda in Bohol, this is a public beach resort mainly developed by the local municipality so there's zero entrance fee. You'll pay for the cottage but if you take an order at their bar, the cottage is for free.
When we reach the resort, I remembered my secondary years when we had one of our events held in this specific place. I recalled that the area where the resort is sitting now was actually a grassy one. My father told me that the current mayor had personally planned the development of the beach which I must say was really a great success.
We bought our own food, no corkage fee at all yet we ordered a few drinks, french fries and their Tropical Platter. They have a wide range of menu from fruit shakes to sandwiches to wines and hard drinks. There were a lot of foreigners swimming in the beach, the numbers increased when the night came. And since it was the hearts day, the resort rented a band which had serenaded the couples and lovers who were staying in the resort.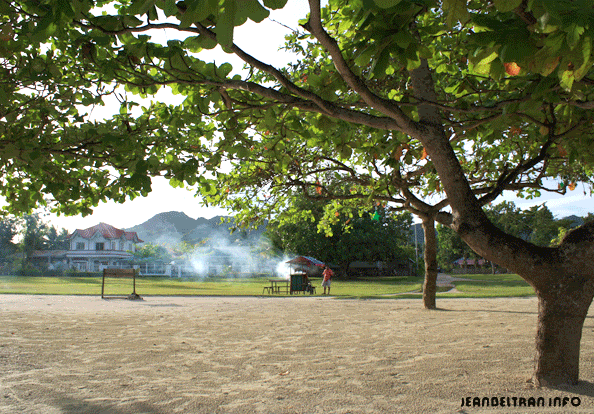 It's airy in the resort so you will surely like it here.
The beach had a long shoreline, the neighboring beach is the Anda Global Beach. We once had spent our family reunion's last day last year. We love the place because its clean with long white shore, my niece had a great time running through the white sand, we never worried at all because the sand was obviously fine and clean. The cottages were also unique, it has no walls but were just bare "nipa" roofs.
The bar...
We didn't have a time to swim and enjoy the waters since we were not able to bring some extra clothes. Yet we made sure we will be back soon and will surely bring with us our extra clothes and will come as early as we can.
Family photo at Quinale Beach Bar.
Long and wide shore lines...
White sand and clear waters...
If you're looking for a good beach with a limited budget, make sure to come to Quinale Beach Bar!