A

successful marriage requires falling in love many times, always with the same person. -

Mignon McLaughlin
I am but proud that ma and pa had reached this point, indeed having Christ in the center of a marriage is essential for it to nourish and stay healthy and in love always. Last December 23, 2011, my parents just celebrated their 29th wedding anniversary. That was the same day that I went back to Bohol because of course of the said celebration.
Though there were a lot of passengers, I am thankful I was able to get my
round trip tickets
via Supercat. I would always love to travel with this vessel because though the price is a bit high, the service is extremely nice. We met at Bohol Quality mall as soon as I arrived and before going home, I bought a Choco Caramel Cake from BQ's bakeshop.
Mama Vicky and Papa Arce with their 29th Wedding Anniversary Cake.
We reached home at almost seven in the evening but still able to celebrate the goodness of the 29 years that our loving parents had been together.
Indeed God has blessed our family.
Here are some other photos from the celebration: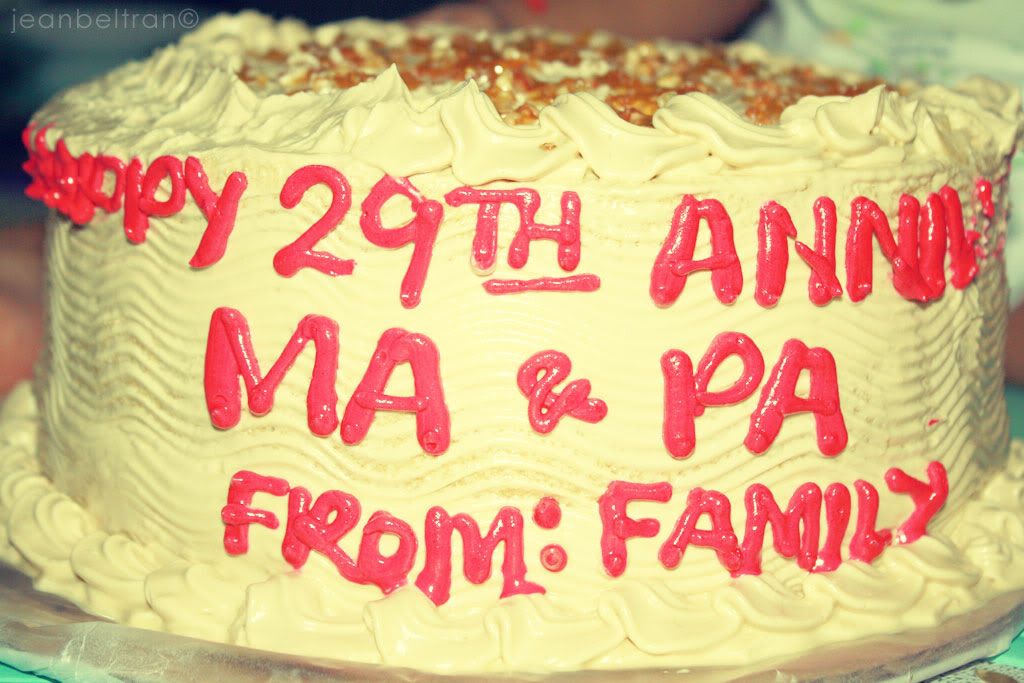 The Choco Marble Cake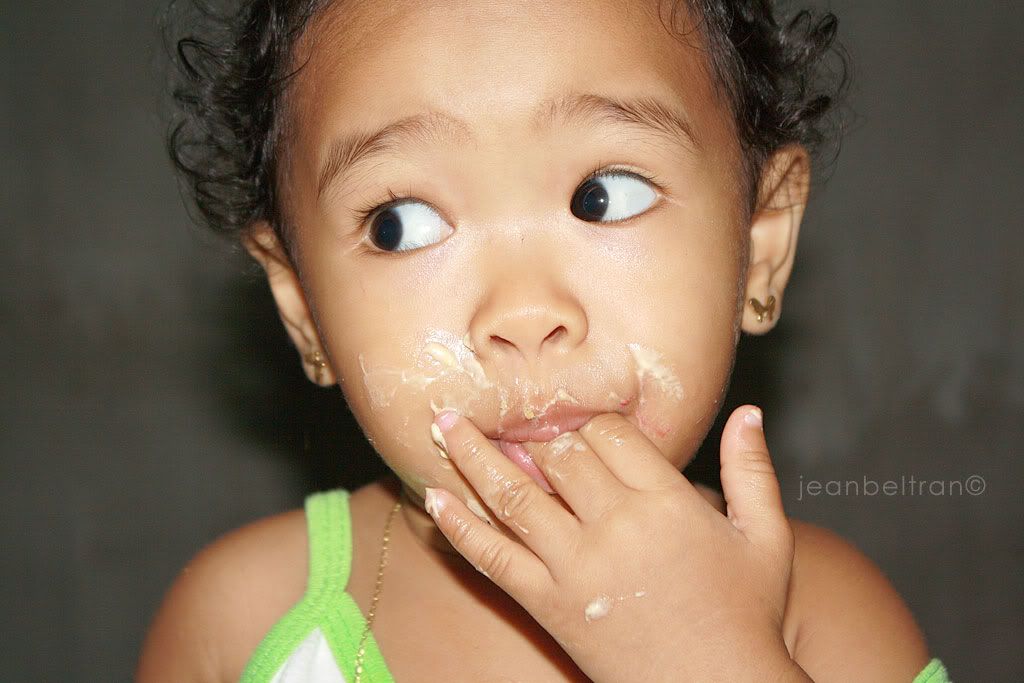 Aiesha licking her cake filled fingers, lol at her face.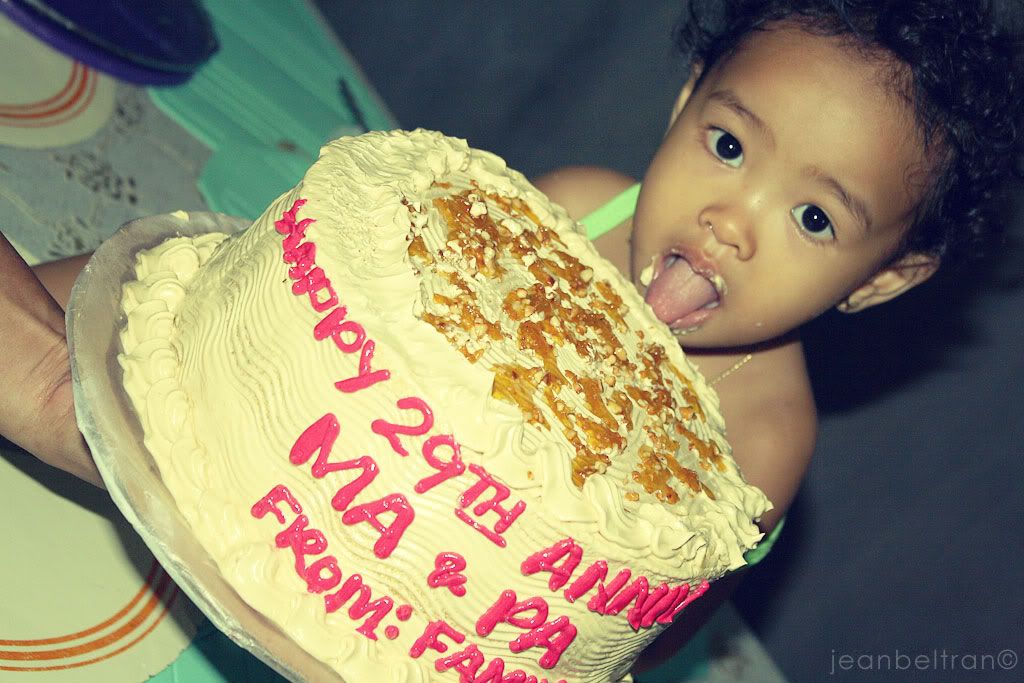 Papa teaching Aiesha on what to do, she obediently followed.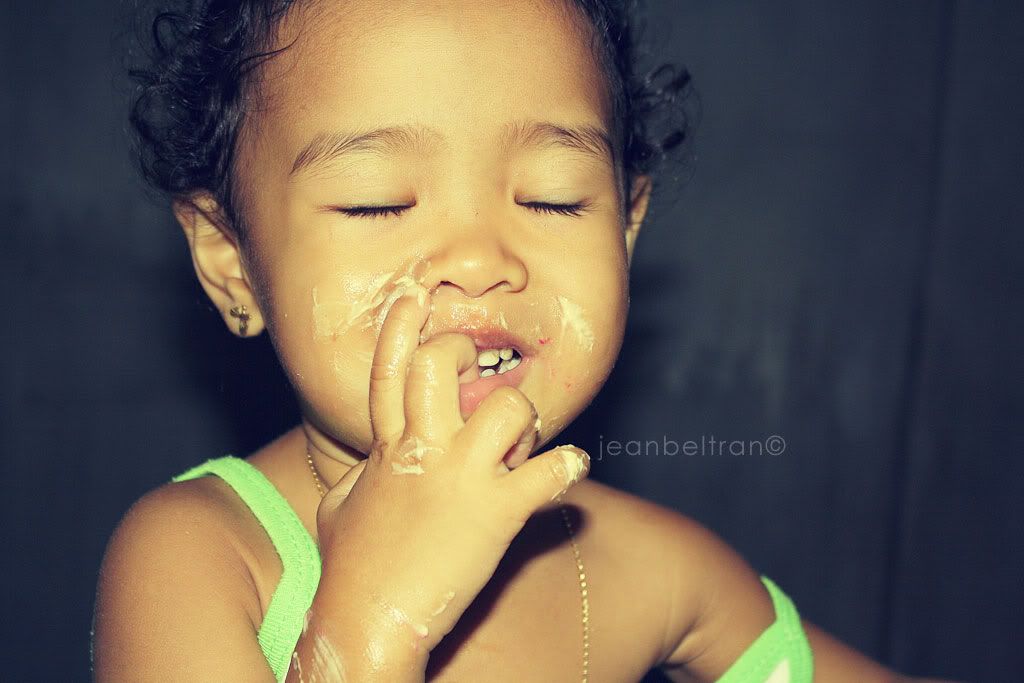 Poor baby, she really loves sweet foods.