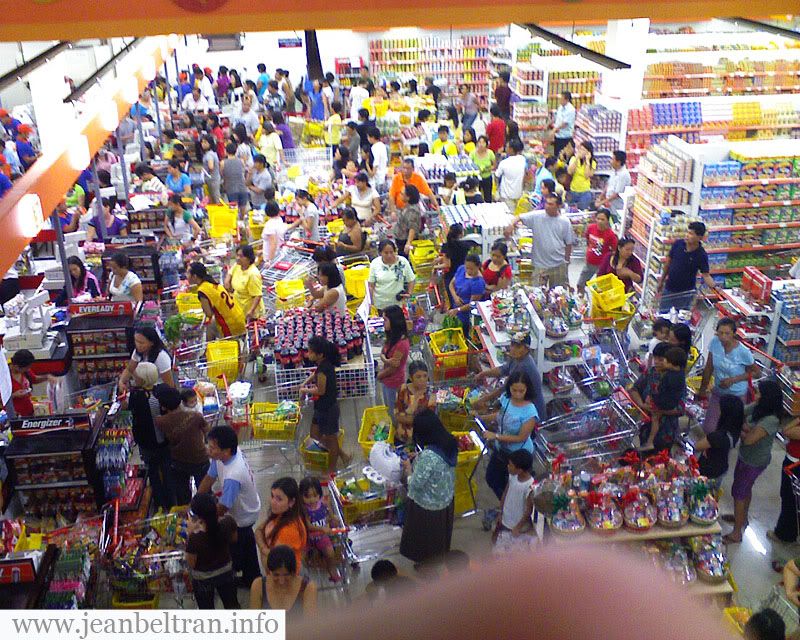 Fooda Saversmart just opened today, December 10, 2011 and since the mart is just a few blocks away from where I live, I went there with James and tagged his younger sister also. As expected, the place was very crowded. The area was not that big though especially the cashier part that the lines were too long it had covered the grocery items. We were having trouble with getting the cocktails because it was over crowded by a cart full of junked foods.
The spaces between the carts and the grocery items were too narrow that it was impossible for one to move from one spot to another. And newly arrived customers would be very disappointed because they can't get to the items in the front part.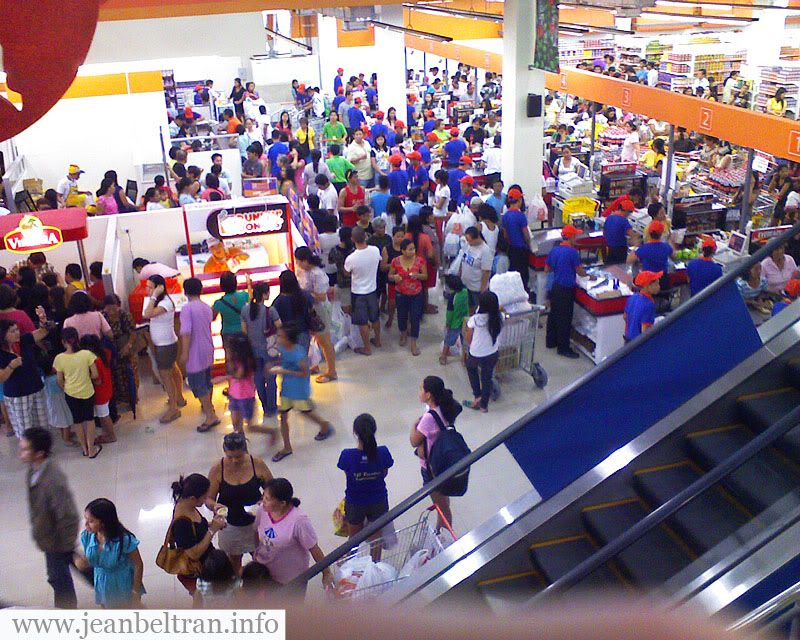 We almost regret going there but since we were already picking up some goods, we just went our way. We waited for almost 40 minutes on the line and in addition to that, we also waited for the tellers while they switched parts. It was actually fine, the only thing was that it took time before the second teller got her machine ready, it was quiet obvious that she was new to the job and that was acceptable.
Anyway, we were still able to get out happy with the experience and swore never to go to a mart at its opening date. That was a lesson I learned that day.

Aside from the groceries, they also have a second floor which contains some home appliance stuff. I didn't go to that part since I was already carrying something with me. The courtesy booth had a very long line also so I just let James go there for the photos to be taken. I will surely visit the area one day this month.
Photos from that day:
Going gaga over free Hershey Chocolate ice cream...
Me and Charlene from the second floor, photo taken by James
Busy baggers and tellers
Escalator towards the second floor.
Photos taken using my White Palm Centro and courtesy of James of the
w3bsite.net
.